The Republicans are desperate not to lose Pennsylvania's 18th District in a special election tomorrow. The 18th District in Pennsylvania is one that Donald Trump won by 20% in 2016 and one that is so decidedly red that many political pundits have suggested that he could have been able to win it outright even without Russian interference.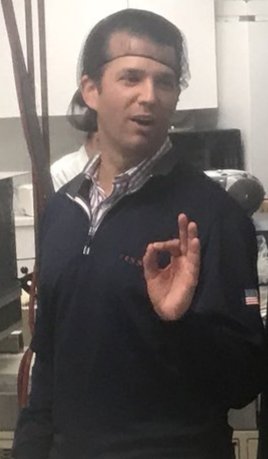 Yet, on the day before the special election things look so bleak for the Republicans that they were forced to bring out Donald Trump, Jr. They tried to take precautions, especially when it was revealed on the same day that Junior's hunting buddy and secret business partner, Gentry Beach, had unparallel access to the White House to push some sort of Venezuelan scheme. In an unprecedented action his handlers put a condom over his head.
Unfortunately for them, his mouth wasn't covered and he continued to say nonsense all day that was widely covered in the national media.
Next time, they need to try an orange jumpsuit.