I recently came across a new investment app that has become popular over the past year. The app, called Acorns provides a tool that rounds-up a user's debit or credit card purchases and then deposits that money into a portfolio comprised of ETF funds. As an example, if you purchased a $2.67 cup of coffee, Acorns would take an additional $.33 cents out of your account to round the total purchase up to $3.00. The $.33 would then be put into an investment account.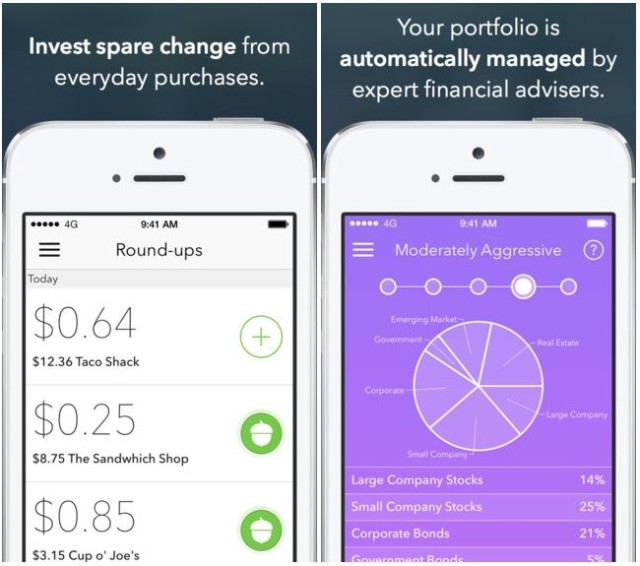 The investment accounts that they provide are a basket of ETF funds that are selected by "a group of engineers mathematicians, and a Nobel-prize winning economist..." The entire investing process is automated, meaning the algorithms automatically choose a diversified basket of ETF funds and rebalance the portfolio when it is deemed necessary. Because it is all automated, the fees are relatively low. Fees are $1 per month for accounts with less than $5,000 or .25%/year for accounts with $5,000 or more in them. This is separate from any fees charged by the ETFs that Acorn chooses, but ETF fees are generally as low as you are going to get.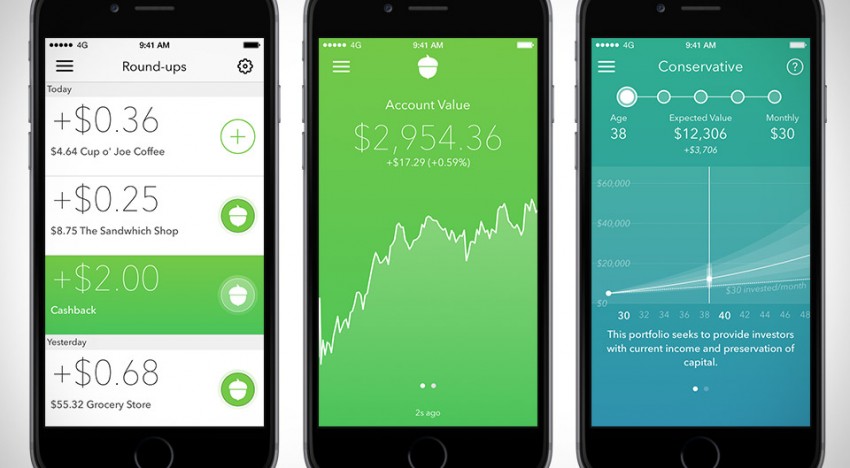 While the round-up funding method is the one that is most discussed, users can also choose to simply transfer a fixed amount of money into their investment account.
I was a bit skeptical at first but after I watched the video embedded below, I think that they are on to something. If a young person, or even an older person dips their toe into the water by investing round-ups, that removes many of the barriers to getting started as an investor. After all, what generally stops someone from investing is fear and a lack of what to do: how much should I invest, where should I invest, how much should I put in which funds, etc. But Acorns makes it easy for someone to start putting money to work and once this process starts it seems like an easy path to become a life-long saver and investor.
I also agree with one other point mentioned in the video. Financial educators can yell until they are blue in the face that people should start investing, but getting someone to take that first-step is the best way to get introduce them to the practice of savings and investing. Once someone has money in the market, they are much more likely to pay attention and be open to education.
My One Concern
The one concern I have, the reason I haven't signed up yet is security. Acorns is probably safe and I'm sure they have done everything in their power to secure it, but I've seen too many instances where "secure" systems were breached and social security numbers and other sensitive data was stolen. I'm sure Acorns is no less secure than any other major bank or brokerage but still, I feel nervous providing my information over a phone app.
Still, if I can get over this concern, Acorns is something I would be interested in checking out.