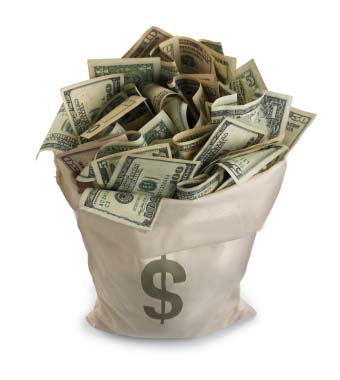 Interest rates are low. We know that. That doesn't mean there aren't some other ways to generate a few extra bucks from your bank. In fact, some banks are offering rewards programs that might be worth a second look. Below are a few ideas. None of these compensate for average savings rates below 1%, but they may help a little.
Perkstreet 2% Rewards Debit Card
Perkstreet offers a debit card reward program that pays out 2% of whatever you purchase with the card. In addition, in the month of November, PerkStreet is offering what it calls PowerPerks where you can receive 5% cash back on select purchases. These include Local Bakeries, Movie Theatres, Netflix, Hulu, and Blockbuster. According to data from the U.S. Bureau of Labor Statistics, the average household spends $601 per week on things that could be put on a debit card, like utility bills, gas, and groceries.PerkStreet estimates that the average family can save an additional $625 dollars per year using its card.
One advantage of Persktreet is that you can easily transfer money from a traditional checking account in the PerkStreet account. That means you don't have to give up your primary checking account. This works for me since I like the convenience of my local bank for ATMs, deposits, etc. The disadvantage is that you'll need to transfer the money and budget accordingly each month.
PerkStreet Financial is not a bank. Money transferred to PerkStreet is held by the The Bancorp Bank. The Bancorp Bank is a private label bank for companies like PerkStreet that want to offer banking services to customers. As the The Bancorp Bank's financials show, it looks financially healty, with a low Texas ratio and has shown significant growth over the past 5 years, going from $1.3 billion in assets to $2.5 billion in assets.
Editor's Note: PerkStreet is now defunct.
UFBDirect.com Airline Savings Rewards
UFBDirect.com is offering an interesting account. Their Airline Savings Rewards account not only offers a leading rate of 1.30% APY on money deposited into the account, but users of the debit card receive the following:
Earn 500 airline miles/points 90-days after you open your Airline Rewards Savings Account.
Receive an additional 500 miles/points after the account has been open for one year.
Earn 1 Mile/Point for every $2.00 Point-of-Sale (POS) debit transaction posted to your account.
Using the family spending of $601 per week again, that means that over the course of a year, the average family could earn approximately 14,000 frequent flier points. That combined with a good savings rate might make the account worthwhile.
UFBDirect is a division of Bank of Internet. BofI, ad they know like to be called has shown significant growth over the past 5 years and has a relatively low Texas Ratio of 12.59%.
Ally Bank Perks Program
This summer when other banks were announcing the cancellation of their debit card programs, Ally launched stepped into the rewards space. Ally Perks provide rewards on select items. The program launched with discounts from iTunes, Bed, Bath and Beyond, Target Online, Lowe's and Barnes and Noble Online. Some of the discounts were pretty good - $10 off $50 purchase at iTunes for instance. You need to login into Ally Bank in order to see what deals they are currently offering.
While the Ally Perks program doesn't apply to every purchase like PerkStreet and UFBDirect, it does offer some high percentage discounts from select retailers.
If you know of other good debit card or bank reward programs, let us know. We'll keep the page updated. Also, if you have experience with these programs, please let us know.